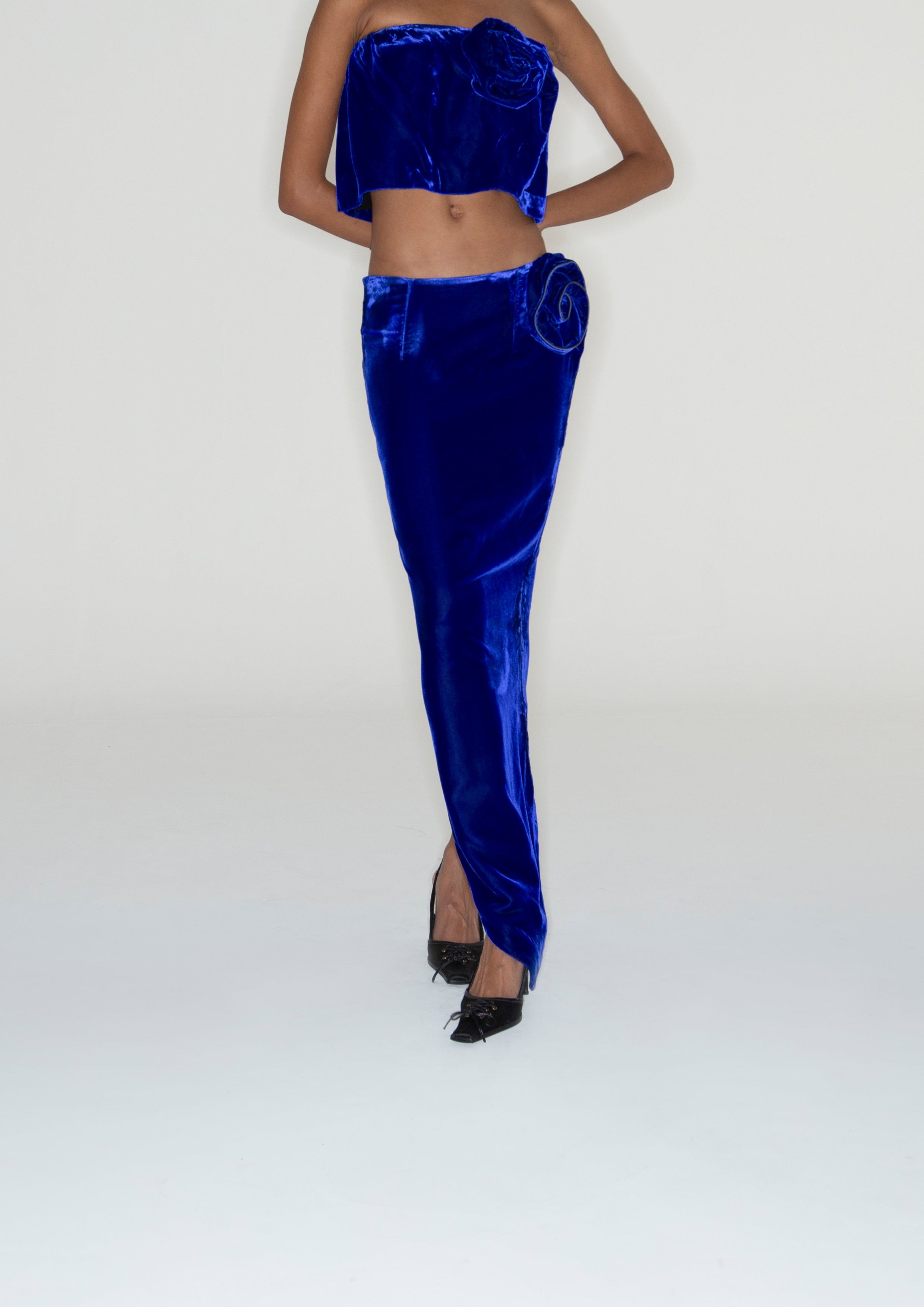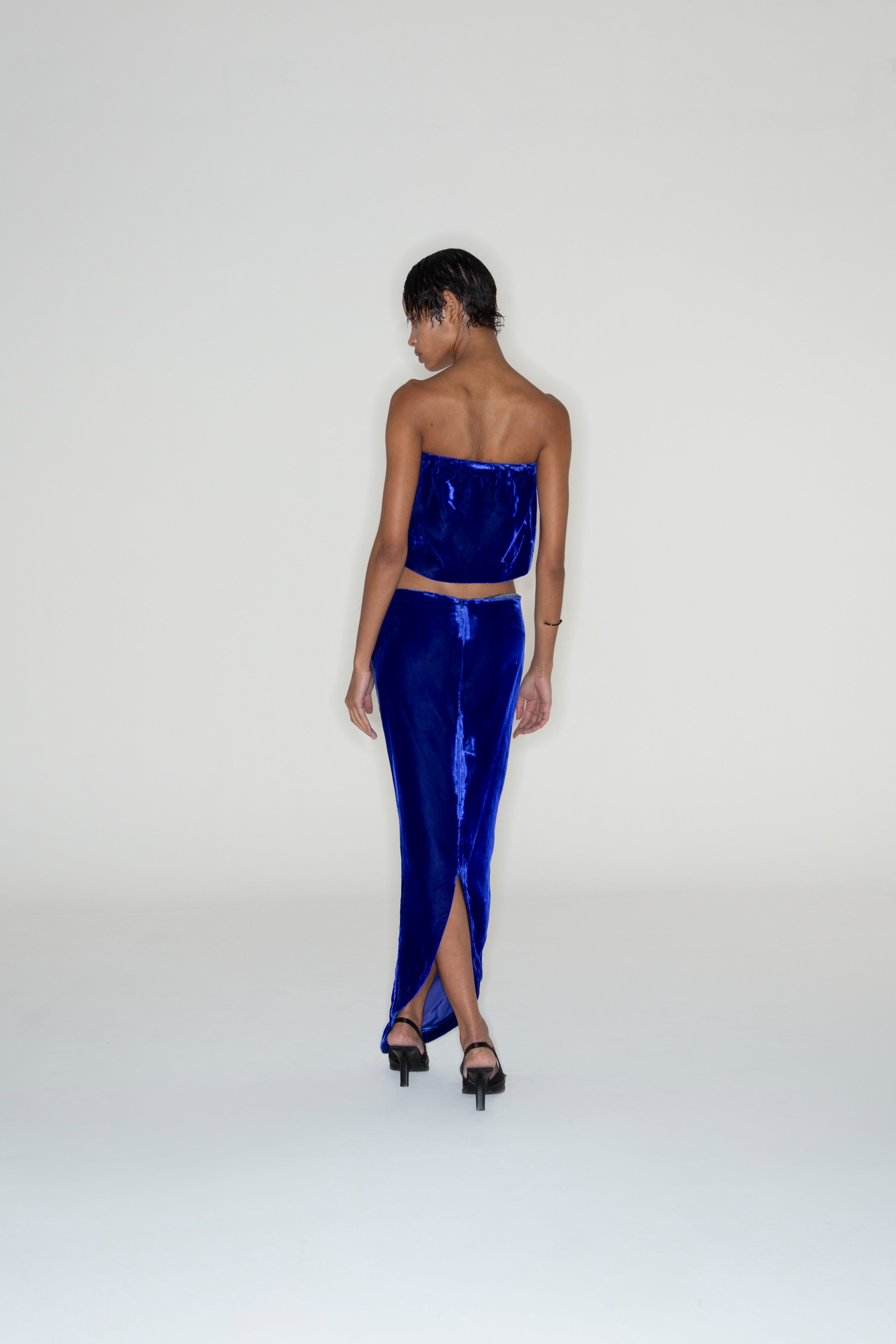 ROSE-EMBELLISHED PENCIL LONG SKIRT
Description
Shipping & Returns
This item is a pre-order and will be shipped out from 10th Jan- 25th Feb
An email will be sent prior the delivery.
Pencil Long skirt with rose embellishment on the left side.

Color: Blue
Fabric: 64%Acetate 24%Rayon 12%Cupra

Made in China
Free Worldwide Delivery on orders over €600.
Your orders will be shipped by DHL (SF Express in Mainland China, Hong Kong, Taiwan, Macao).
Shipping Cost by Location:
Mainland China: Free
Everywhere Else in Asia: €20 (Free for orders over €600)
All other countries : €50 (Free for orders over €600)
ROSE-EMBELLISHED PENCIL LONG SKIRT