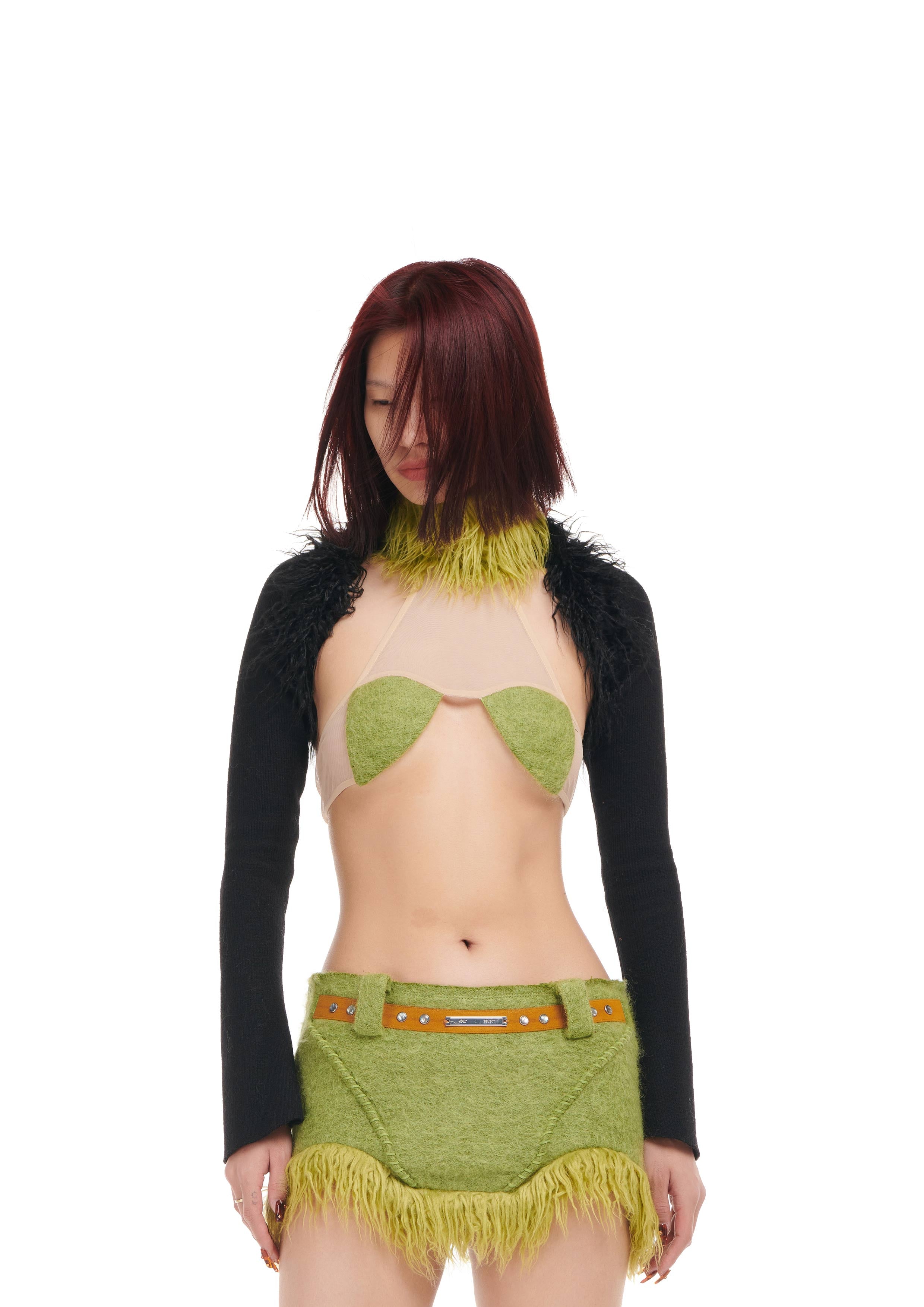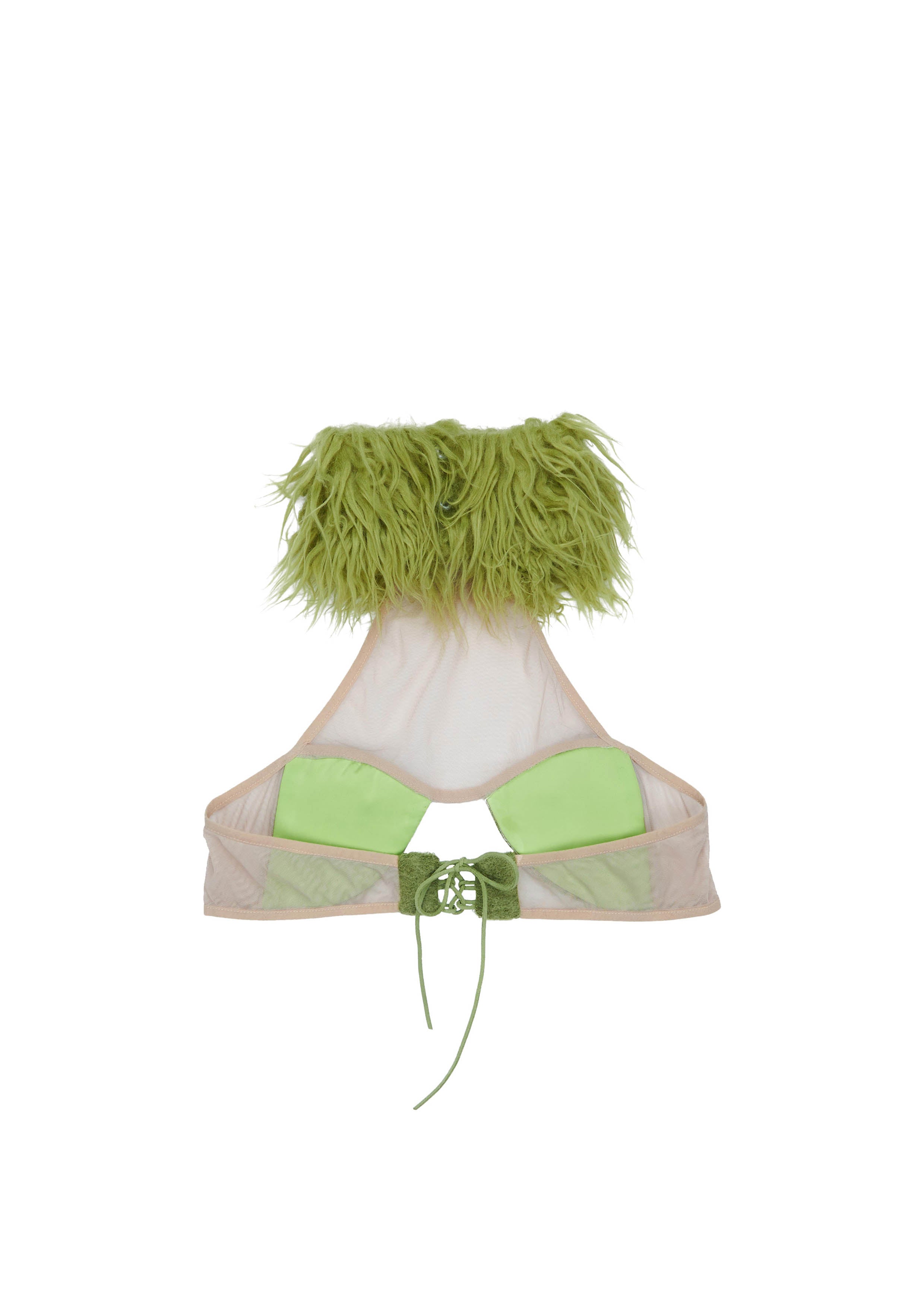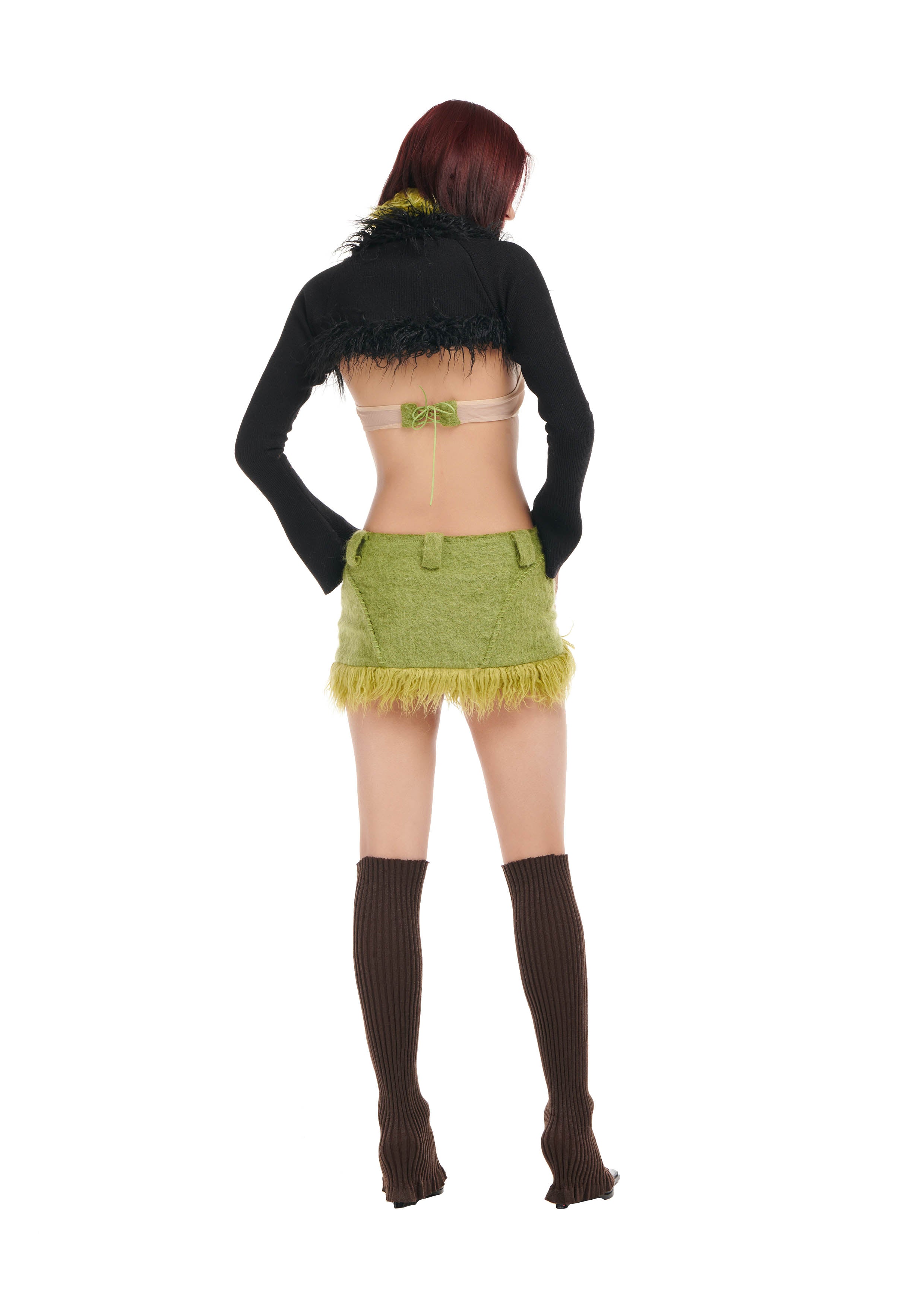 Description
Shipping & Returns
This item is a pre-order and will be shipped out within 14 days after placing the order.
An email will be sent prior the delivery.
Halter neck patchwork of mohair wool and fake long fur and mesh stretched bra top
Color: Green

Mohair Wool: 100%Wool
Mesh: 100%Polyester
Long Fur: 100%Acrylic
Lining: 100%Polyester

Made in China
Free Worldwide Delivery on orders over €500.
Your orders will be shipped by FedEx (SF Express in Mainland China, Hong Kong, Taiwan, Macao).
Shipping Cost by Location:
Mainland China: Free
Everywhere Else in Asia: €20 (Free for orders over €500)
All other countries : €50 (Free for orders over €500)